Marubeni-Itochu Tubulars Oceania is on the ground with you.
We've strategically positioned our facilities proximal to crucial operations across Australia and New Zealand, providing you with exceptional communication, support and reliability.
Boasting over 60,000 sqm, Dalby is both MITO's largest storage facility and the largest pipe storage facility in Oceania. Established in 2017 as our manufacturing hub, the facility today offers storage, manufacturing and repair, OCTG and accessories - with threading, straightening and make-up equipment, laser cutting and perforation capabilities. Offering a true Total Tubular Management service, Dalby is MITO's testing grounds for technological and servicing innovation for both MITO and the global MISI group.
Scroll down to discover Dalby from the sky.
Karratha's 30,000 sqm facility (in Western Australia) is the gateway to Australia's offshore drilling operation. The facility focuses on onshore preparation on OCTG to reduce operating downtime on the rig. MITO owns and operates the only semi-automated pipe care unit in Australia which ensures optimal quality and performance.
Our Miles facility contributes 35,000 sqm to MITO's total storage capacity of 180,000 sqm in Australia. Since it has opened in July 2012, it has been the backbone to MITO's OCTG supply in Queensland's drilling operations, and it's alignment to our customers' operations is a testament to MITO's flexibility. The Miles location was chosen specifically for optimising the supply chain that is completely off the grid with no access to main water and power.
Moomba is MITO's longest servicing facility, having opened in 1998 and over the years, the facility has grown to 40,000 sqm. Moomba has serviced more than 700,000 MT to the Cooper Basin.
MITO manages pipe storage and handling operations in New Zealand. The New Plymouth facility has over 70,000 sqm of uncovered and 12,000 sqm of covered storage with the ability to track inventory. New Plymouth can also arrange pipe inspection services through qualified and approved third party service companies.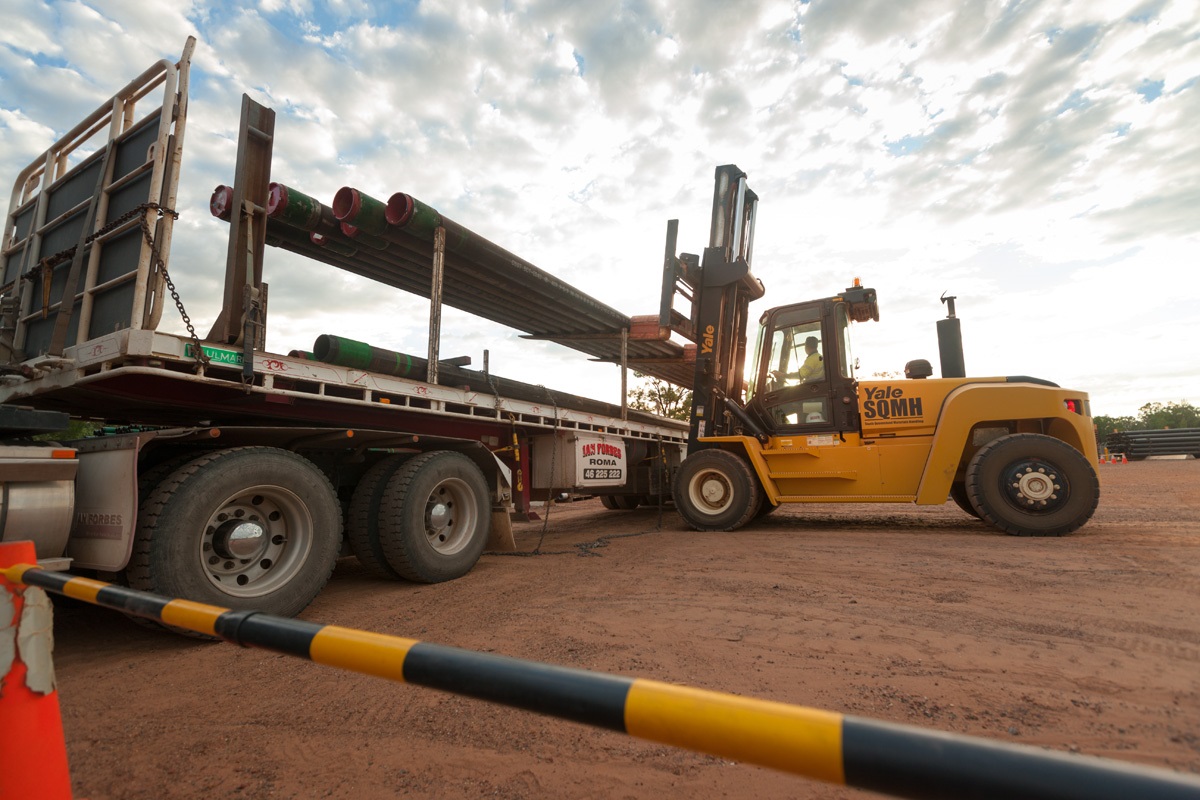 MITO's Roma facility was created in conjunction with Santos' CSG operation. Our dedicated MITO employees manage inventory and inspections and facilitate deliveries direct to rig sites. The 13,000 sqm facility with a storage capacity of 6000 MT has been servicing Santos's operations since 2009.